[ad_1]
The firm behind a controversial plan to turn the former North Yorkshire Police headquarters into a serene village into a holiday center for up to 550 children at once has revealed it aims to be an adventure a year. .
Youth travel company PGL, which declared 670 redundancies in October due to the pandemic, said its plan to make Newby Wiske Hall's grade II listed, near Northallerton, a residential training center is on track to be completed next fall.
The announcement came more than two years after the firm was given planning permission for the development following a high-profile campaign by residents of nearby villages that claimed hundreds of excited children. with activity equipment close to their homes and coaches coming and going will ruin their quality. of life.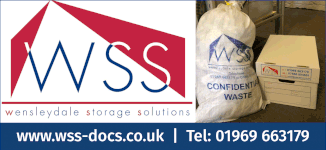 The campaign saw residents angry at police commissioner Julia Mulligan's decision to sell the hall to PGL and in 2018 fund legal actions in which the High Court overturned Hambleton District Council's decision to grant permission in planning.
The firm's statement also follows its adoption of a planning application with authority for a range of outdoor activity equipment in the hall's historic parklands, which will include four 100-meter-long lines of wire to zip, a versatile game and outdoor sports area, giant swing, a four-sided abseil tower and a 13-meter high climbing wall.
The firm also plans to expand the lake, create attack courses featuring a 17-meter high wall, a stairwell, net and wheel crawls, jigsaw puzzles as well as swing swing, and high linear and low level activity courses, activity bases, problem -solving equipment, a sensory path, survivor equipment, and four -person aeroball and archery areas.
A spokesman for the company, which completed the £ 2.5 million purchase of the site from force in August, said the blueprints to develop 550 bed spaces for children and more for staff were not yet available. nakukumpleto.
He said: "We're looking forward to having a center in Yorkshire to add to our portfolio. It's about trying to keep what the former site owner has done. We're not looking at change lightly and are looking to keep up. character. "
A spokesman for the Newby Wiske Action Group said the submitted plans show significant changes to the structures, neither the parish council nor neighbors were notified about the plans despite some outdoor activity facilities. just in the yard from their homes.
He said that while PGL's latest planning application has declared that the site is hidden from public view, it is clearly visible from Newby Wiske to Maunby road. The action team said where a document requested the name of a council official who gave advice to PGL in the form read only "G.".
The spokesman said the villagers wanted North Yorkshire County Council, the district council and the PGL to be "true and transparent".
He said: "Hambleton seems to think they can put a condition on the noise. They seem to think that the crying children will stop in a quiet area back to the residents' homes. The whole village is to its west and with most of the winds coming from the west.
"It will be interesting to see how they can keep the kids away from the quiet place. They can't put up a fence because it will block the view of a grade II listed building.
"As much as we're concerned we've done what we can legally, so all we can do now is make sure they comply with the conditions and Hambleton makes sure the company stays on those conditions."
[ad_2]